You find yourself by the loch speechless. The only way to describe golf at Cameron House on Loch Lomond. After playing the cheeky 'Wee Demon' as a testing warm up the day before, you stand ready to do battle with the Carrick. Nine holes on the high road, nine on the low road. Preparing yourself for an epic journey of stunning greens, majestic highland backdrops, brilliantly peppered with bunkers and of course the world's most beautiful water hazard - the great loch itself. Take a deep breath of that brisk Highland air and drive. It took a million years to build this and only an afternoon to bring this avid golfer to his knees at it's glory.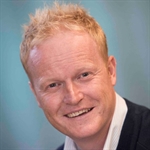 Jonny Sharp - Head Of Golf
I have been a PGA Professional now for close to 21 years, during that time I have worked at Loch Lomond Golf Club (5 years) and also the Carrick Golf Club (13 years). In between times I ran my own golf travel business looking after overseas guests who visited our shores. Taking up golf late as a 16 year old I was instantly hooked. A first handicap of 16 was achieved, but the hunger to get it down drove me to the practice ground where in the space of 2 and a half years I managed to get down to scratch. I competed in all the major amateur events up and down the UK and was named a reserve for the Scotland youth team, however never managed to get that elusive first cap. It was at the age of 21 and with a playing handicap of +2 that I decided to turn Professional and embarked on the professional life at Loch Lomond Golf Club. My 5 years spent at Loch Lomond Golf were my training days under the PGA umbrella. This time was invaluable to me as I learned from the best, including Colin Campbell my Director of Golf (Turnberry, Oakmont & Loch Lomond), Dick Hyland (Director of Golf for the Lyle Anderson Company), Mike Malaska (Consistently named in the top 20 golf coaches in the US) and also met some influential people in the golfing industry inc Jack Nicklaus, Gary Player, Colin Montgomerie, Nick Price to name but a few. Now into my 13th year at The Carrick I have worked my way through the positions in the golf department starting out as the clubs Tartan Tour Professional, Golf Operations Manager, Head Professional to now heading up golf as the clubs Head of Golf. I have enjoyed my time immensely at the Carrick and it has been exciting to see the development over the years as the club goes from strength to strength. "Always treat your members & guest as equals and they will treat you the same way" Happy Golfing, Jonny.
---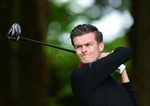 Ewan Grimes - Golf Operations Manager
I joined the Carrick on Loch Lomond in October 2010 from local club Cardross as an Assistant PGA Trainee Professional. Over the past 6 and half years, I have worked my way up the ladder from Assistant PGA Professional to the Golf Operations Manager. I currently run the day in day out operation at the resort, providing a high level of service to our members, visitors and residents alike. It is a pleasure to work at such an esteemed golf club such as the Carrick on Loch Lomond, and it is my soul goal to provide customer service that befits our 5 star standards.
---
Lorne Ross - Assistant Golf Professional
A Professional now for 2 years and just entering my final year of the PGA diploma programme, after which I will be a fully qualified PGA Professional. Turning professional off a handicap of 1 and playing out of Fort William golf club, I was instantly hooked by the game. My father plays as does my brother who is also doing his PGA diploma programme, I guess it's in the blood. Joining the Carrick golf club has been a proud achievement and being able to look after a fantastic membership each day is a real pleasure. Say hello on your next visit.
---
Harry Pearce - Golf Graduate
Currently serving on the Cameron House graduate programme, I have been with the company now for 3 years. I started work in the Claret Jug and then moved to golf. My aim is to enroll into the PGA and become a Professional, currently off a handicap of 7 I have some work to do to get down to the required 4. I very much enjoy having fun and serving our members and guest, I am a great believer in giving the best possible service each and every time. Look forward to seeing you on your next visit to the club.
---