You find yourself by the loch speechless. The only way to describe golf at Cameron House on Loch Lomond. After playing the cheeky 'Wee Demon' as a testing warm up the day before, you stand ready to do battle with the Carrick. Nine holes on the high road, nine on the low road. Preparing yourself for an epic journey of stunning greens, majestic highland backdrops, brilliantly peppered with bunkers and of course the world's most beautiful water hazard - the great loch itself. Take a deep breath of that brisk Highland air and drive. It took a million years to build this and only an afternoon to bring this avid golfer to his knees at it's glory.
---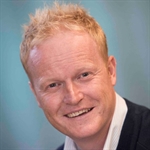 Jonny Sharp - Head Of Golf
I have been a PGA Professional now for close to 17 years, during that time I have worked at Loch Lomond Golf Club (5 years) and also the Carrick Golf Club (10 years). In between times I ran my own golf travel business looking after overseas guests who visited our shores. Taking up golf late as a 16 year old I was instantly hooked. A first handicap of 16 was achieved, but the hunger to get it down drove me to the practice ground where in the space of 2 and a half years I managed to get down to scratch. I competed in all the major amateur events up and down the UK and was named a reserve for the Scotland youth team, however never managed to get that elusive first cap. It was at the age of 21 and with a playing handicap of +2 that I decided to turn Professional and embarked on the professional life at Loch Lomond Golf Club. My 5 years spent at Loch Lomond Golf were my training days under the PGA umbrella. This time was invaluable to me as I learned from the best, including Colin Campbell my Director of Golf (Turnberry, Oakmont & Loch Lomond), Dick Hyland (Director of Golf for the Lyle Anderson Company), Mike Malaska (Consistently named in the top 20 golf coaches in the US) and also met some influential people in the golfing industry inc Jack Nicklaus, Gary Player, Colin Montgomerie, Nick Price to name but a few. Now into my 10th year at The Carrick I have worked my way through the positions in the golf department starting out as the clubs Tartan Tour Professional, Golf Operations Manager, Head Professional to now heading up golf as the clubs Head of Golf. I have enjoyed my time immensely at the Carrick and it has been exciting to see the development over the years as the club goes from strength to strength. "Always treat your members & guest as equals and they will treat you the same way" Happy Golfing, Jonny.
---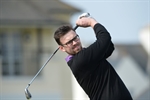 Stephen Wilson - Assistant PGA Professional
After 2 seasons working in Greenock Professional Shop I attained the position of PGA Assistant Professional at The Carrick on Loch Lomond. For the last 2 years I have continued to develop my skills as a PGA Professional and now in my last year of training will hopefully be graduating the PGA Degree late 2017. I strive on delivering 5 star customer service to all of our members and guests alike to ensure that everyone who comes to The Carrick on Loch Lomond has the best possible experience.
---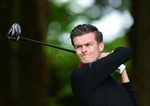 Ewan Grimes - Golf Operations Manager
I joined the Carrick on Loch Lomond in October 2010 from local club Cardross as an Assistant PGA Trainee Professional. Over the past 6 and half years, I have worked my way up the ladder from Assistant PGA Professional to the Golf Operations Manager. I currently run the day in day out operation at the resort, providing a high level of service to our members, visitors and residents alike. It is a pleasure to work at such an esteemed golf club such as the Carrick on Loch Lomond, and it is my soul goal to provide customer service that befits our 5 star standards.
---
Andrew MacRae - Head Professional
"After studying at University in Dundee I started my Professional Golf career at Gleneagles under the guidance of Russell Smith. During my time at Gleneagles I was lucky enough to be involved in clinics with Jack Nicklaus, Greg Norman, Colin Montgomerie, Paul Lawrie and a few more. I have also had the opportunity to speak to a number of tour coaches while they were coaching during the Johnnie Walker tournament and the Ryder Cup. A particular favourite was being able to observe and chat to Michael Bannon (PGA Professional) while he was coaching Rory McIlroy. Although my main role at Gleneagles was to manage the Golf Academy I was still able to continue coaching at a high level. While at Gleneagles I coached all elite squads in Perth and Kinross County and I have been able to see some of my pupils end up representing Scotland. I also coached my sister (Heather MacRae) who plays on the Ladies European Tour. Her first ever Professional tournament was at The Carrick during the Ladies Scottish Open. At The Carrick on Loch Lomond my role is to look after the golf tuition side of the business. I can be coaching anyone from a complete beginner to a professional golfer. I am currently a Level 3 UKCC Golf Coach and have been recently appointed the ClubGolf Coach Developer for the West of Scotland covering Argyle and Bute, and West Dunbartonshire. In this new role I will be helping volunteer coaches and club professionals to ensure they have the support they need in their junior coaching."
---
Important members information
Please note that all memberships have a 24-hour cancellation policy. Any times cancelled within 24 hours will incur a point's loss. Country Club members please note that persistent tee time cancellations may incur a suspension from the club. Any times cancelled due to medical issues will require a Doctors letter or similar for points to be re-instated. Read more.......