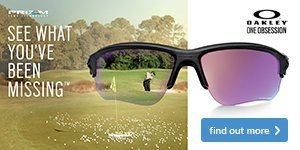 Oakley Glasses
It's the time of year where you start packing your clubs into your travel bag, ready for a few days abroad with your friends surrounded by nothing but beautiful sunshine and stunning courses. But one accessory that is often overlooked is a pair of golf-specific sunglasses!
Important members information
Please note that all memberships have a 24-hour cancellation policy. Any times cancelled within 24 hours will incur a point's loss. Country Club members please note that persistent tee time cancellations may incur a suspension from the club. Any times cancelled due to medical issues will require a Doctors letter or similar for points to be re-instated. Read more.......